TEAM CHALLENGE HOURGLASS (TCH)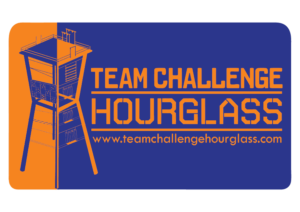 is one of FOCUS Adventure most significant innovation in our 20 years of history. It is a 24 meters high hourglass shape tower that comprises of a series of 20 different challenges at 4 different levels.
TCH is designed as a team based experience where groups of 5 to 6 participants are connected to each other to scale the tower, conquering challenges with the support of every team member.
The TCH experience is ideal for learning experiences that are centred on leadership, teamwork, change management and character development.
The unknown (and hence risk & fear factor) is synonymous with Change. In order to experience the "Possible", one has to reach out to touch the "Impossible" and this will require stepping out of one's own comfort zone to take risks, confronting FEAR and turning it into FAITH – in the system, in the team and in oneself. The climb is a metaphoric experience for the participants, as individuals and as a team, embarking on a journey of Discovery, Transformation and Achievement.