Conventional corporate training programmes, conducted usually in classroom settings, are sometimes less effective in achieving your objectives.
Game for something different that gives more significant and lasting results?
At FOCUS, all equipment and procedures comply with International Safety Standards. Training activities are diverse, ranging from thematic activities, sea sports, paintball to obstacle ropes courses.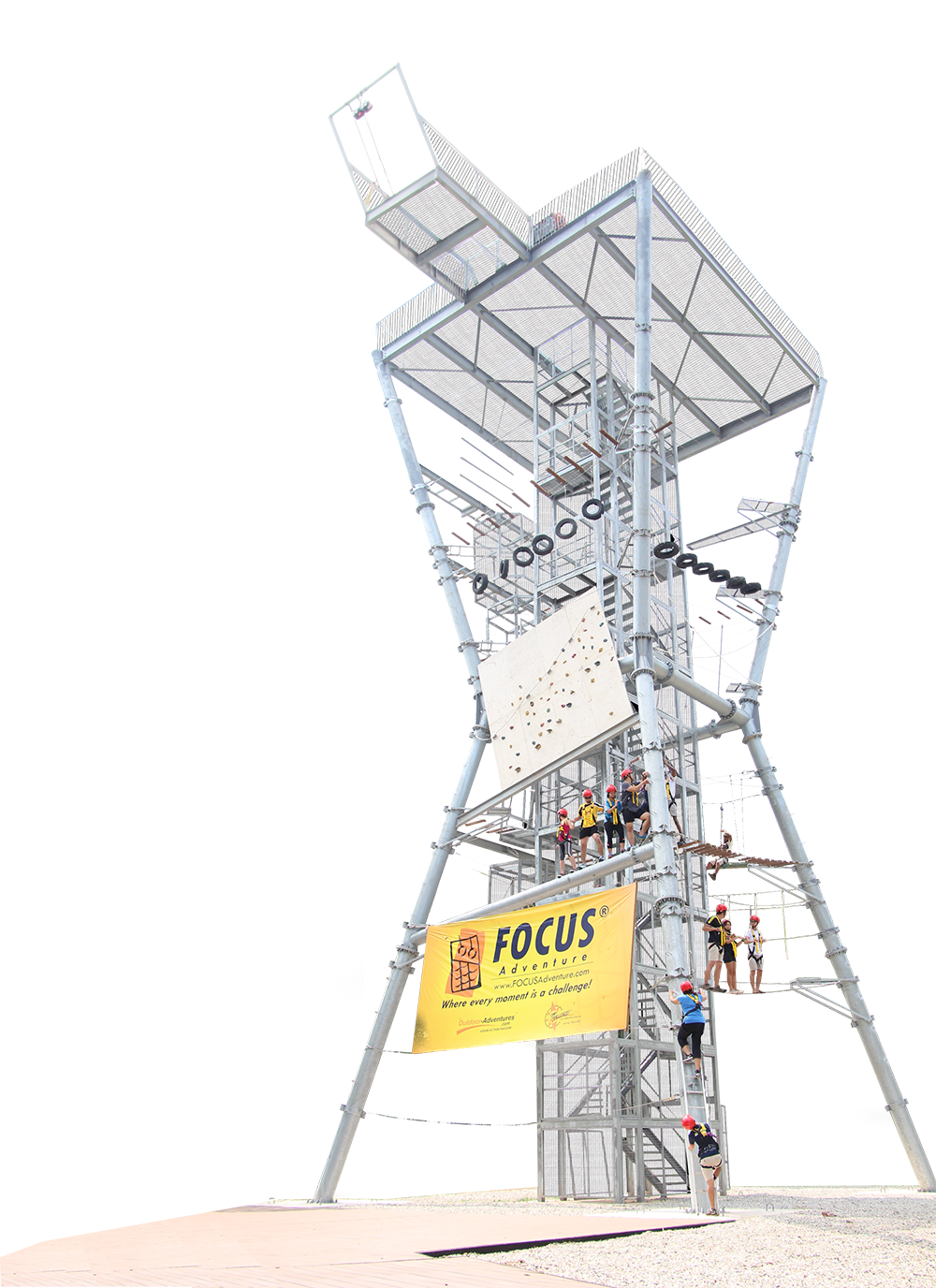 World Class Adventure Learning
As one of the premier adventure training providers in the region, FOCUS Adventure strives towards providing experiential learning programmes of the highest quality, and of reputable excellence by world standards.
Catalyst for Growth, Development & Change
We are committed to be a catalyst for personal, interpersonal and organisational growth and change. Through experiential learning, we unleash an individual's potential, leading to greater self-awareness and self-confidence, thus creating dynamic synergy in a team and a robust working culture.