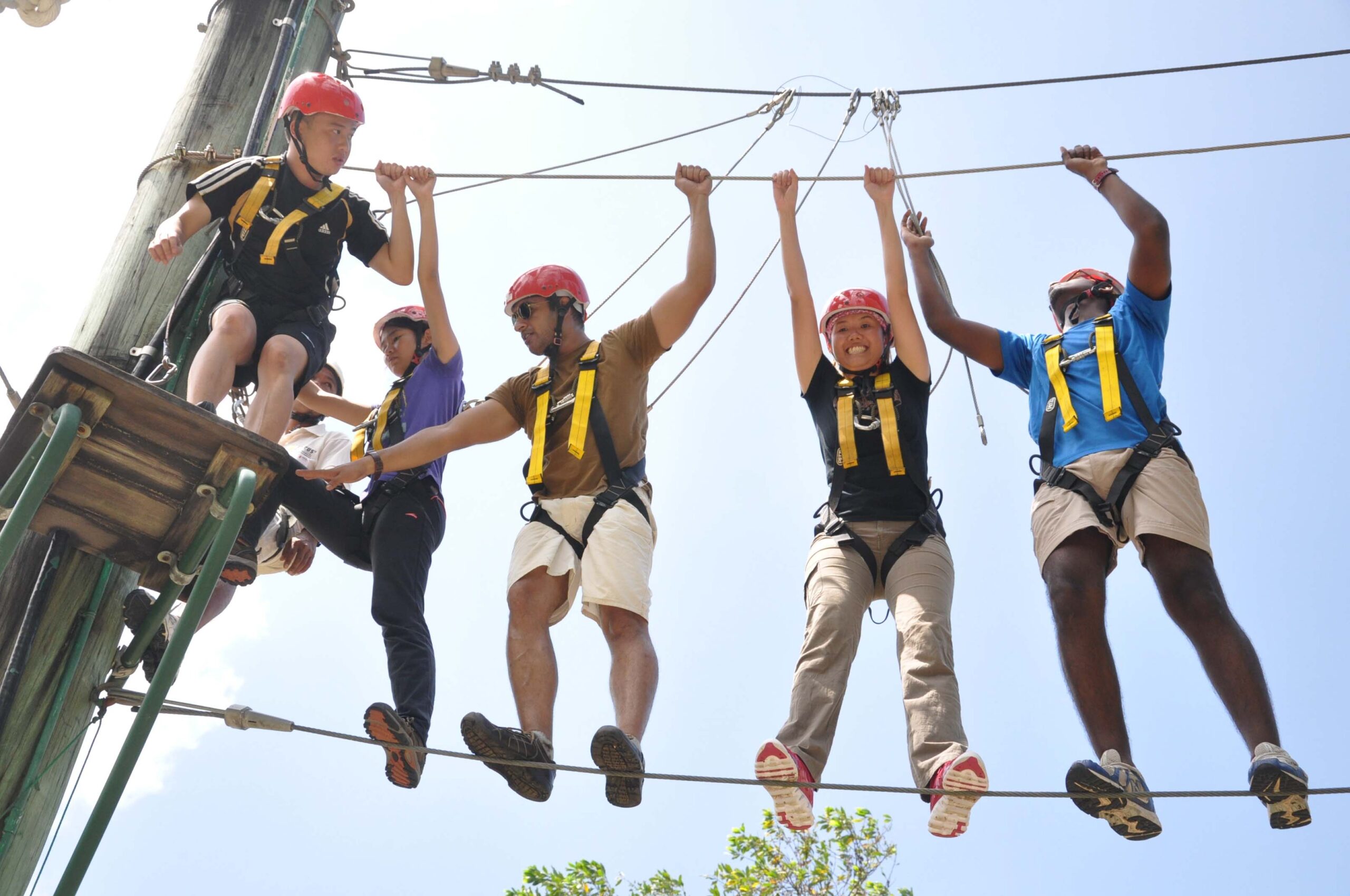 Adventure Learning Programmes
FOCUS Adventure runs innovative experiential learning programmes tailored to your specific needs. We run 3 levels of programmes, each suited to meet different requirements
Enjoy fun-filled activities such as kayaking, rafting challenge and Amazing Race-type programmes with your colleagues and their families outside the workplace. Ideal for a large number of participants and can be conducted at the beach or in function rooms, depending on your needs.
According to Warren Bennis, organisation development (OD) is a complex strategy intended to change the beliefs, attitudes, values, and structure of organisations so that they can better adapt to new technologies, markets, and challenges. For any organisation to gear ahead of competition, OD efforts need to focus at 3 key areas, Leadership, Team and Change, at an organisation wide level.
These complete the fundamental training programme meant for all levels within the organisations. Over the last 12 years, more than 150,000 people have participated in these programmess, soaking in the fun and experiencing the valuable learning processes as a team.The Leadership Challenge! is about how leaders mobilize others to get extraordinary things done and turn challenging opportunities into remarkable successes. The conceptual framework of the activities is based on Kouzes and Posner, The Five Practices of Exemplary Leadership®The Teambuilding Challenge! creates the culture for successful teams and the motivation to advance towards excellence. It unlocks the synergy in the team and drives the team to high performance levels. FOCUS Adventure has been awarded the largest tender for teambuilding in year 2007 by Singapore Power. Please refer to case study for our success story.The Innovation Challenge! is a feat of creativity and imagination. Achieve breakthrough in thinking and explore what makes a great brand, a great organisation. The programme is designed to address the processes and systems in the organisation and how change could be effectively managed.These programmes address specific training objectives and are ideal for a variety of situations. They typically run from 1/2 to 3 days.
These programmes seek to address organisations' development objectives such as instilling corporate values or helping to ease a major restructuring. Our consultants will meticulously go through your needs to assist in planning a training session to meet your objectives and maximise team involvement in the decision-making process.Frequently, cross-functional and cross-cultural issues, leadership development, effective communication, change management, problem solving, organisation vision, mission and values are incorporated into our programmes in line with corporate needs.FOCUS Consulting is the answer to your developmental needs.