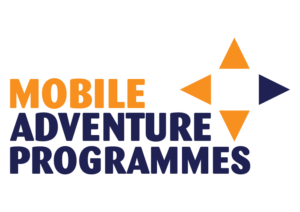 Mobile Adventure Programmes
Mobile Adventure Programmes are so named because they can be conducted almost anywhere in the world! Using minimum props and setup, our experienced Facilitators can provide an experiential learning programme that delivers results. You can choose to hold these activities in a function room, a garden courtyard, at the beach. You name it and we will definitely be able to find suitable activities to attain your objectives.
Inter- Link
Using the ropes provided, teams is to form a web-like device to support a ball and transport it from Point A to Point B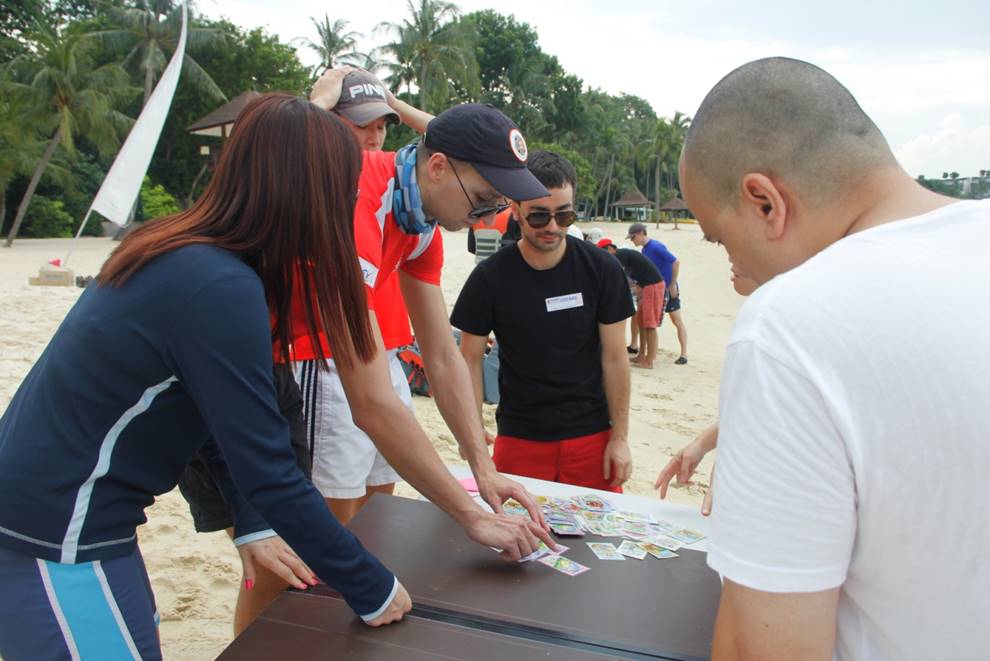 Masterpiece
Teams will have to replicate a masterpiece that will be shown to each team member at a time. The objective is for the team to 'catch' the 'spy' within their own team.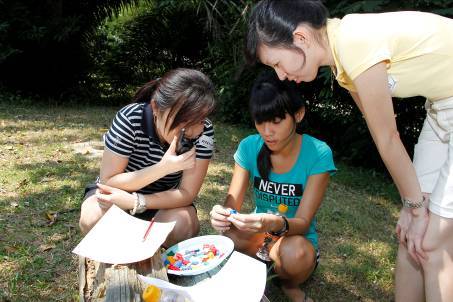 Building Blocks
Challenge for teams to construct an exact replica of a LEGO Model ONLY by what is being described to them by their other team mates.
Alpha Link
The team's task is to make one successful crossing from one end to another, whilst keeping physical contact with one another.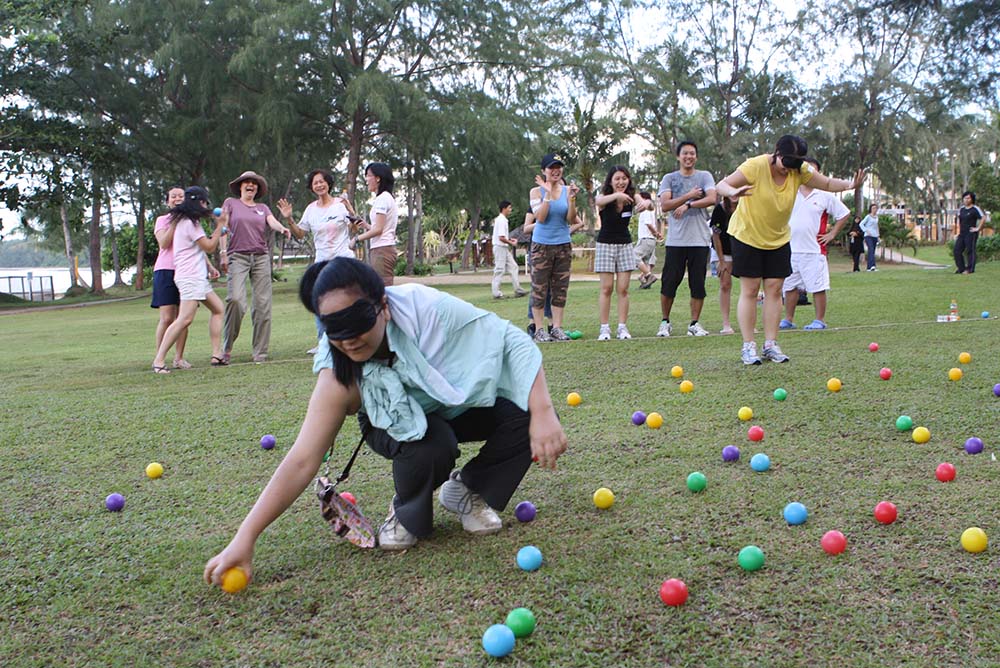 Mine Field
To retrieve a particular designed lego chip in a minefield whilst being blindfolded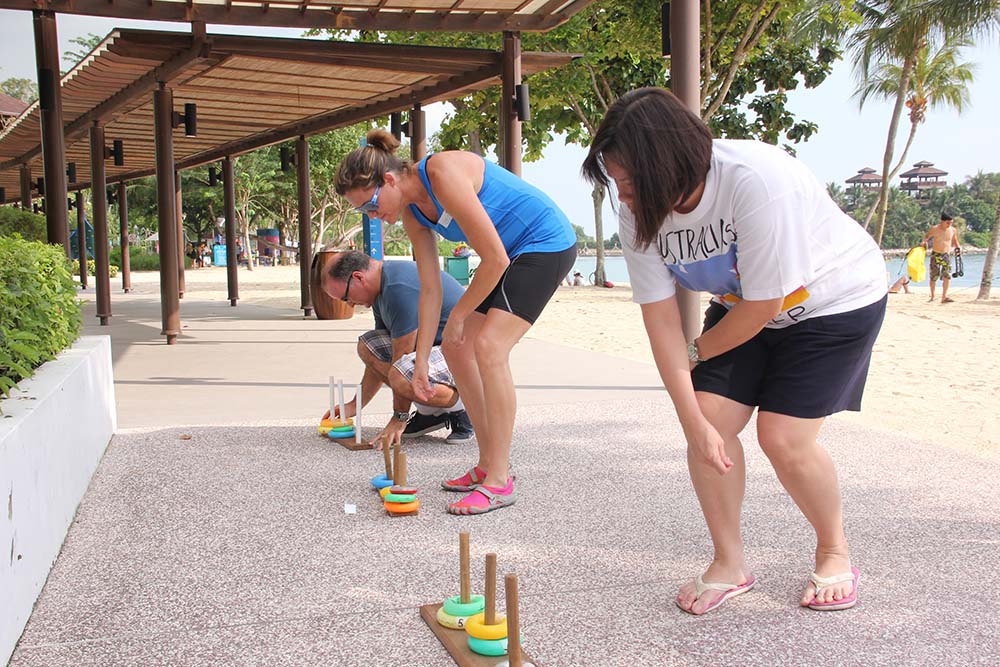 Tower of Hanoi
Discs of different sizes are being placed onto the poles and participants are required to move these discs from 1 pole to another while adhering to strict parameters.
Mission Impossible
Participants must crack their brains to solve the scenario. They must extract a bottle from a "hot zone", which they are not allowed to step into. Furthermore, the bottle contains a "bomb", which must be removed before the bottle can be moved.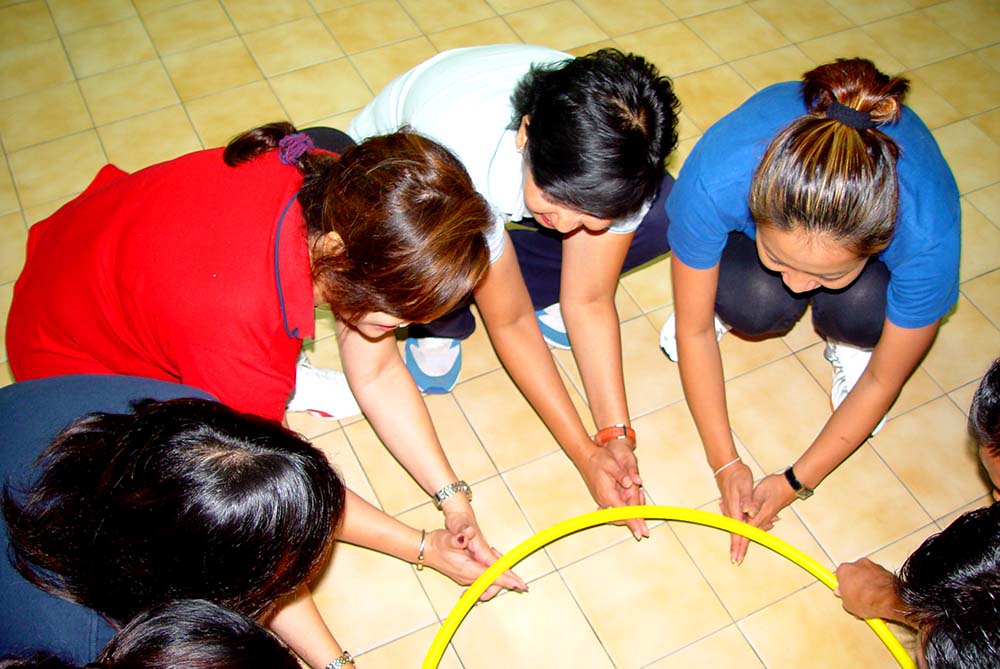 Helium Hula
Challenge to raise and lower a hula hoop as a team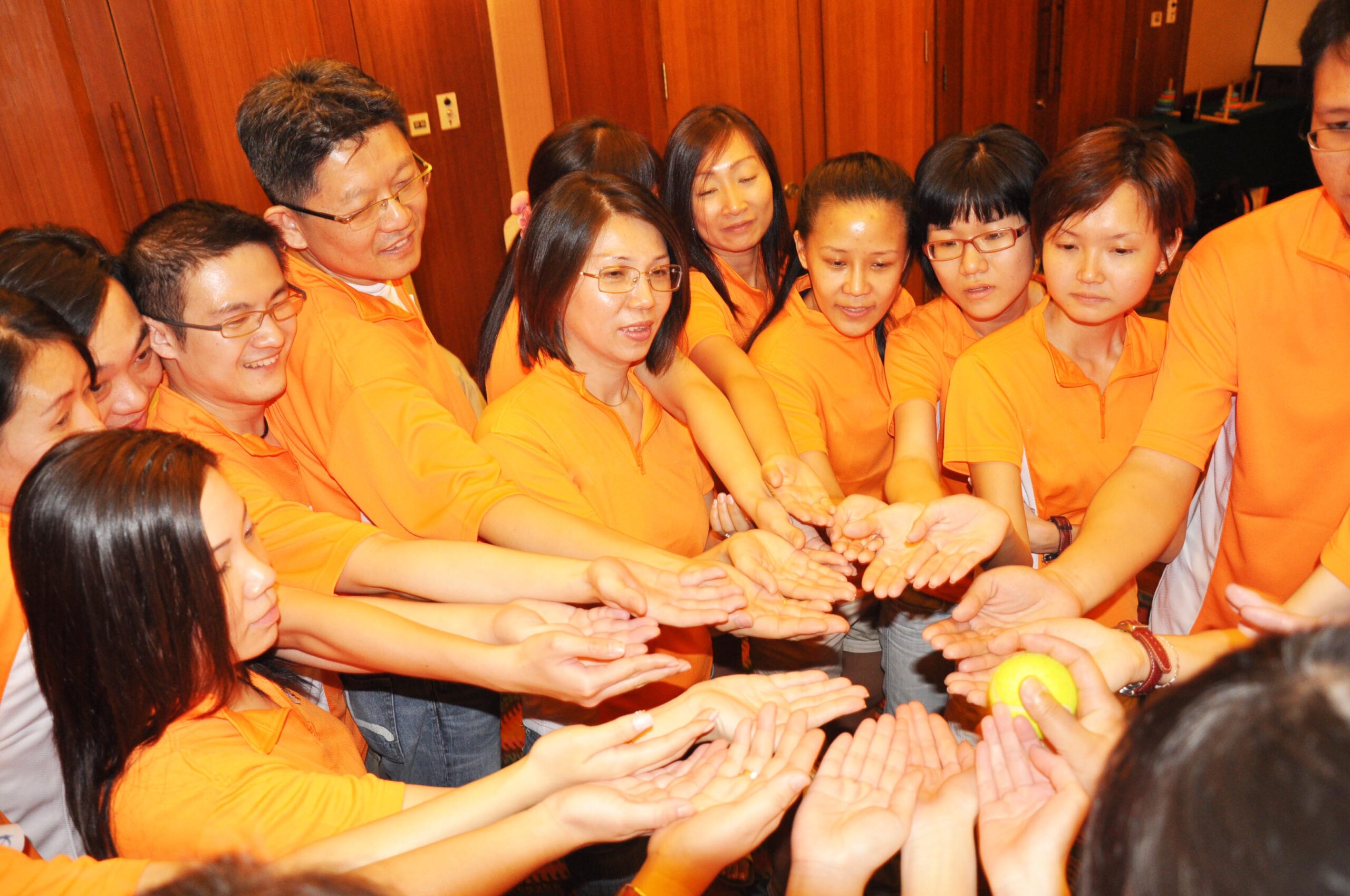 Warp Speed
Challenge to pass the tennis ball within the fastest possible time! "Can you do better?!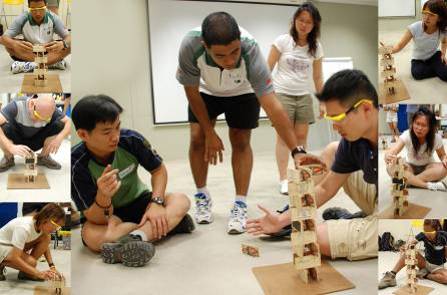 Mousetrap Tower
Challenge to activate (set up) & deactivate mouse trap. Challenge to make a tower using activated mouse trap.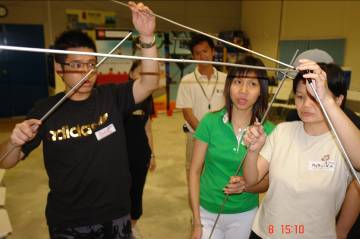 Construction Maze
Challenge for teams to construct a 3 dimensional structure consisting of two opposing stacked pyramids with limited or no knowledge of the building process.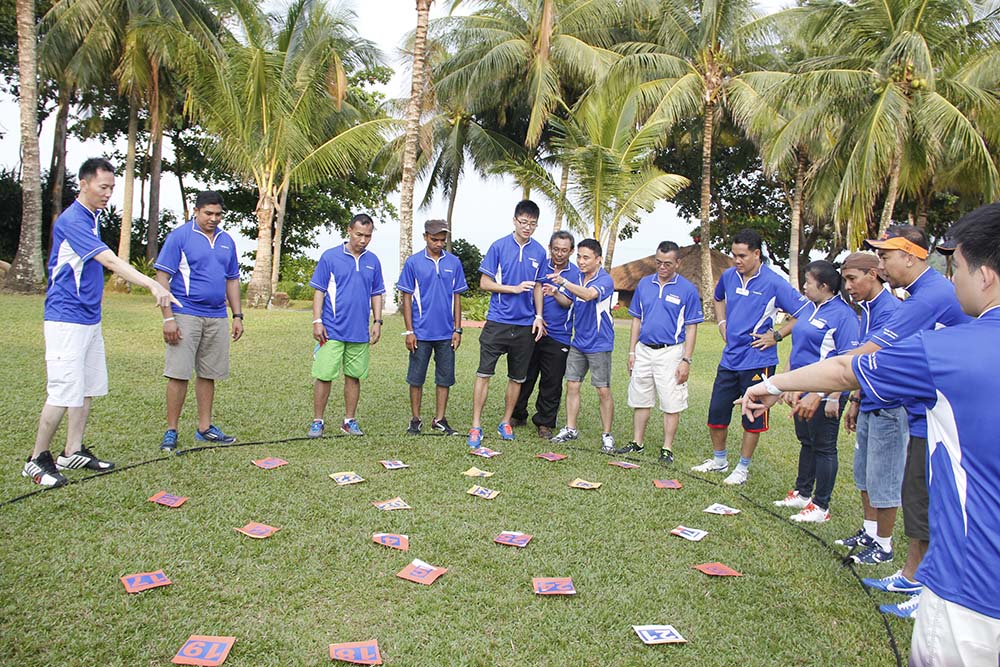 Key Punch
Challenge to "key" in the numbers in correct order within the shortest time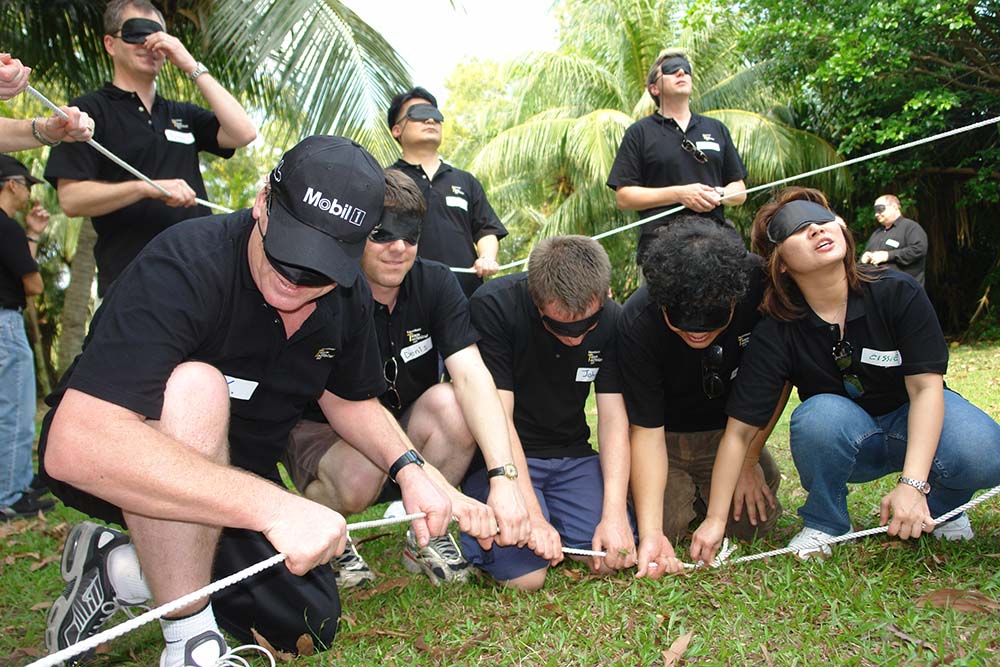 Blindfold Shape
Challenge to form various shapes in own groups while being blindfolded.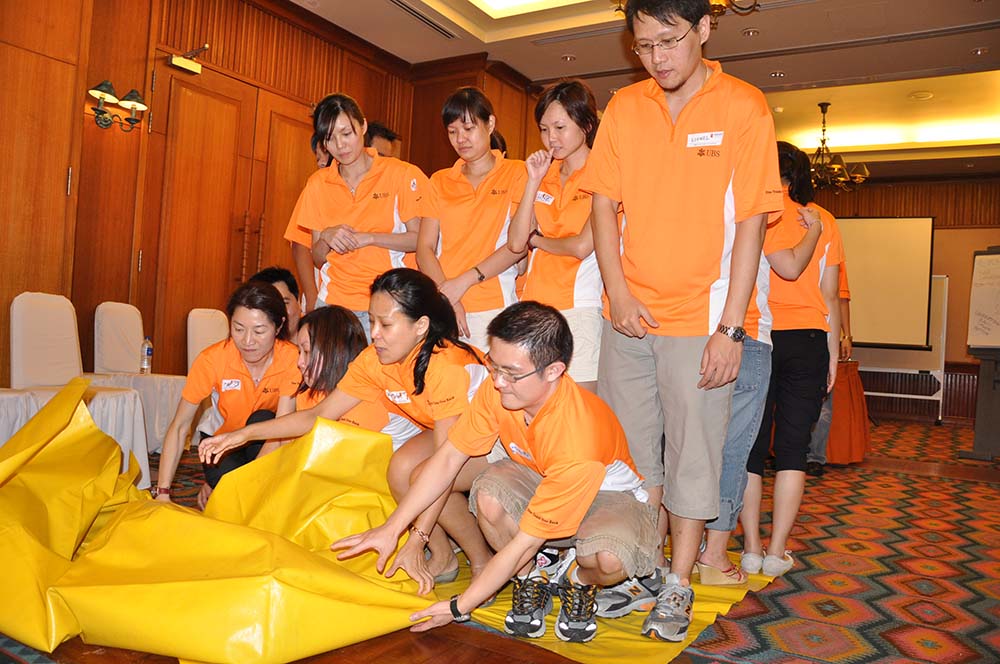 Turning Point
Challenge to flip over a canvas while the team remains standing on it.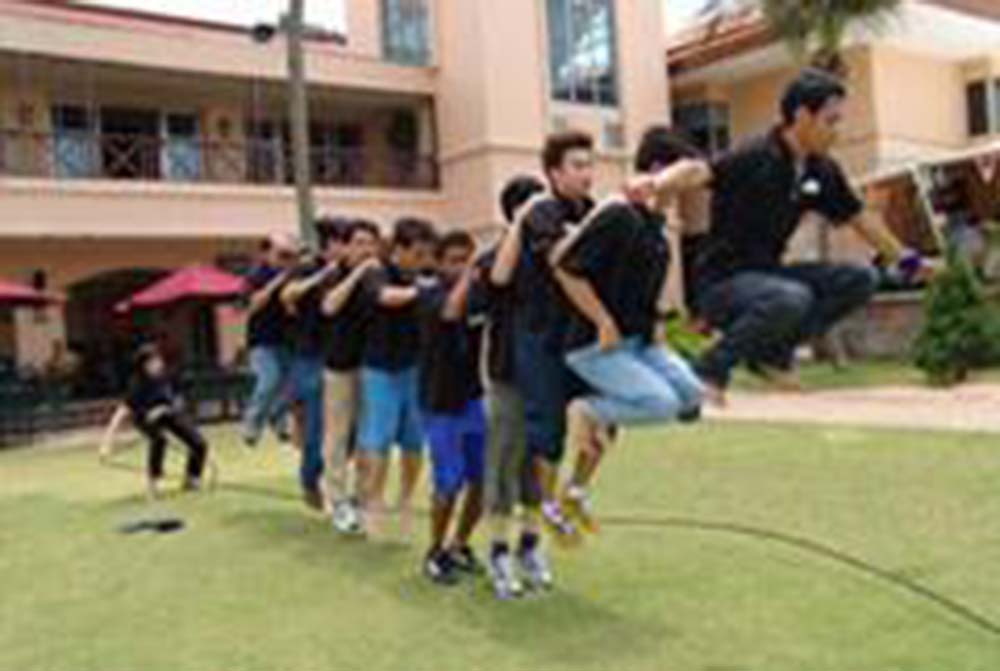 Turnstile
Challenge for every team member to run through a revolving rope without the rope stopping at all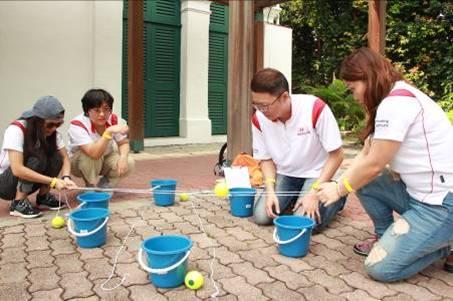 Handover
Challenge for the teams to transfer a set of balls into the various buckets. Using only ropes given, the team is to balance the ball within strict parameters to support the ball.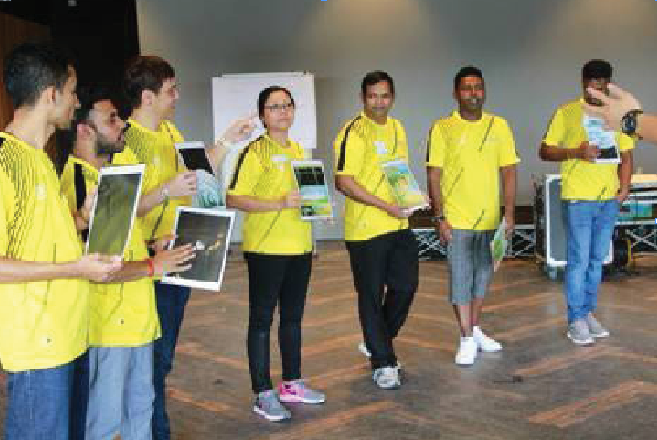 Zoom
The team is tasked to put together a story from a set of sequential images. Each participant is given an image but is not permitted to show it to anyone else. Together, the team has to figure out the correct sequence.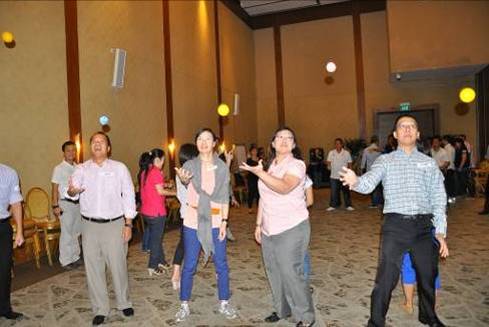 Group Juggling
Challenge for teams to juggle a set of tennis balls as a team (tossing & catching)