ENVIRONMENTAL EDUCATION, SAVING MOTHER NATURE!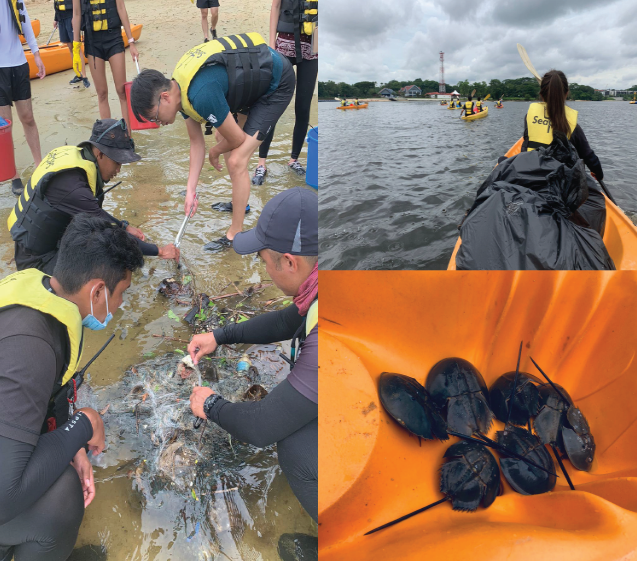 Through many explorations, there is much to be discovered. Everything has a system even the environment. When you go close to a tree and you would see that there are many different life forms all coexisting together as a system! This is something we link towards theories where everyone is of equal value. Today, our most valuable highlight is saving a family of horseshoe crabs! At a glance there seem to be only two horseshoe crabs stuck in a stray fishing net. It was only when we lifted the net to our disarray that we discover so many of them stuck underneath. Horseshoe crabs are considered living fossils as they have been around for over 244 million years! These poor arthropods are normally sort for their blood for medical purposes and hunted in Asian countries to be eaten especially their eggs. It was heart -warming for us as we were able to set them free!
As mentioned, everything is part of the system. Hence in order to maintain the system we need to protect and preserve life and it is a pity seeing inconsiderate people who would cast their net irresponsibly. The mission is not over yet. There is still a lot that needs to be done. Let us all work together on this! Join us soon for our next adventure! See you soon!
Contact us at sustainability@FOCUSAdventure.com