Upcoming Adventure Learning Site Zhuhai, China
We are thrilled to introduce our new Adventure Learning Site at Zhuhai, China. Strategically located next to Macau, FOCUS Adventure Zhuhai will be equipped with High and Low Elements, Team Challenge Pyramid (TCH), Function Rooms and Sea Activities Centre.
Stay tune to more news update as we bring FOCUS brand across the world!
                                                                                World-Class Outdoor Adventure Learning Center in Shenzhou
                                                                                         Calling all adventurers for China's First TCH Event!
Shanghai, Jan 2011 — The comprehensive resort at Shenzhou Peninsula in Hainan recently announced a collaboration with Adventure-based Experiential Learning consultant, FOCUS Adventure. This project, opening early 2011, aims to value–add and enhance the resort with its wide range of outdoor adventure programmes.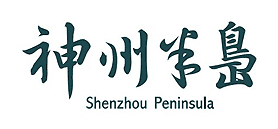 The project hopes that the injection of these outdoor adventure projects together with the Adventure Learning center would excite both the MICE market and adventure lovers. This programme will not only include traditional challenge ropes courses like the Low and High Elements but also the most innovative and comprehensive teambuilding structure, the Team Challenge Hourglass (TCH) and adrenaline-pumping recreational land adventures like All-Terrain vehicles (ATV) and the Beach Club and its unique sea sports.
                                                                                                               Team Challenge Hourglass (TCH)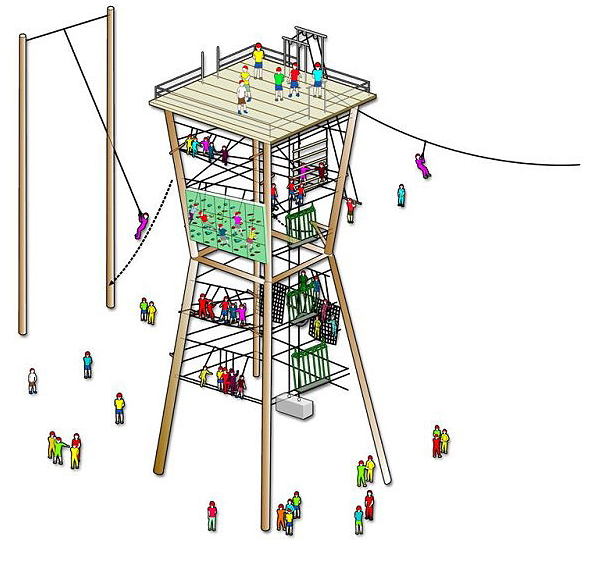 All-Terrain vehicles (ATV)

As the premier adventure learning provider, FOCUS Adventure has the expertise to design and construct an Adventure Training Center for Shenzhou Peninsula resort, great for corporate teambuilding programmes. The Low Elements like the Spider's Web, Whale Watch, Low Wall etc encourages participants to work together as a team and develop leadership skills. While the High Elements standing 10m tall, provides participants opportunities to confront their fears and aids trust-building rapidly. However the most anticipated project is a 30m tower called the Team Challenge Hourglass (TCH). The first of its kind in China, it will prove itself to be one of the most comprehensive teambuilding structure in the world. Besides its teambuilding potential, this TCH also incorporates fun recreational elements like the Giant Swing aka 'Giant Scream' and Flying Fox (a zip line from the top all the way down). Another truly unique and spectacular TCH experience is its 'Dinning under the Stars'. On its 10x10m top platform, guests can wine and dine or party exclusively midst the breathtaking view of the golf course's emerald grassland and vivid blue oceans – A truly unique way of savoring the panoramic view of the Shenzhou Peninsula.
With a wide range of classic and cutting-edge outdoor recreational activities both on land and sea, outdoor sports lovers and adventure enthusiasts will definitely not be left out. Embark on a journey of exploration and excitement on our All-Terrain Vehicles (ATV) as you conquer sharp bends, steep slopes, rugged terrains and sandy dunes. The fun Zorb Ball and the enjoyable Bungee Bounce are also some of the available land adventures. In addition, the Beach Club offers the most popular water-based recreational activities like the high speed JETSKI Safari adventure, the exciting BananaBoat ride, the adrenaline-pumping Flyfish ride, the thrilling Kite Surfing, the luxurious Yacht Cruise/Charter, the ever popular Snorkel and Dive, Bouncy Island (a giant inflatable waterpark system) as well as many other colorful sea sports. Future Adventures includes the Jetboat, ScubaDO, Hovercraft and much more.
Based in Singapore, FOCUS Adventure is the largest outdoor adventure learning consultant in Southeast Asia. The company has provided recreational consulting services a number of large enterprises like Banyan Tree Angsana, Club Med, Bintan Lagoon Resort etc, value adding to each of the respective resorts/hotel developments its wide array of outdoor adventure brands. With the introduction of FOCUS Adventure's large outdoor adventure programmes, Shenzhou Peninsula, Hainan will prove itself to be a top-notch Outdoor Adventure Learning and Recreational Base in China.
Shenzhou Peninsula is a world-class integrated resort with a variety of vocational facilities. The Dunes Golf Course was designed by the world renowned golf course designing master Tom Weiskopf. The international five star luxury hotels offer a perfect vacationing experience. A comprehensive yacht area and an accompanying resort village combine for the perfect choice for luxurious family vacations. And the area's resort-style commerce districts incorporate perfect dinning, leisure, entertainment, business and shopping experiences all in one place. The full scope of the area's masterful planning and design and its comprehensive facilities makes Hainan Island the most ideal vacation paradise in the whole world.
Website: www.shenzhoupeninsula.com / www.shenzhougolf.com
About Shenzhou Peninsula:
Shenzhou Peninsula, located on the east coast of Hainan Island, boasts a tropical climate with an average yearly temperature between 20°C and 25°C. Having received significant investment by CITIC Pacific, the 18 square kilometers that make up Shenzhou Peninsula will officially open for business in late 2010. Upon opening, the Peninsula will feature a wide variety of leisure facilities, like a 36-hole golf course, luxurious five-star hotels, a marina club and residential areas that boast breathtaking views of the beach. Shenzhou Peninsula resorts will also be equipped with fully functional MICE (Meetings, Incentives, Conventions and Exhibitions) facilities and a multitude of dining options. By end of 2010, a high-speed railway that connects Haikou and Sanya will be completed with a station for Shenzhou Peninsula. The train will provide for easy access to a number of scenic spots like Dazhou Island, Dongshan Mountain Range and the Xinglong Tropical Botanical Garden. The railway will allow for travel from Shenzhou Peninsula to Haikou in a mere 40 minutes, and travel to Sanya in only 20 minutes.
Proudly presenting KOKOMO Beach Club … Hainan, China!
Check out more about KOKOMO Beach Club and our very first Adventure Training Centre(ATC) in Hainan at www.KOKOMO-BeachClub.com