INTEGRATING TECHNOLOGY INTO TEAMBUILDING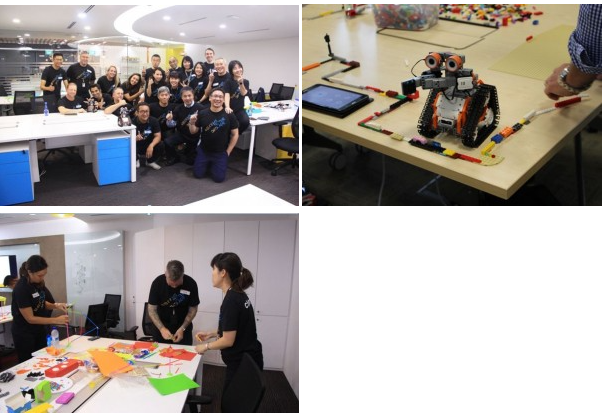 "Technology is best when it brings people together". – Matt Mullenweg
Technology has become an essential part of our daily lives in this modern society. As a forward-looking teambuilding company, FOCUS Adventure hit a milestone on 23rd of May 2018, when we launched our very first technology-intergrated programme – The Robotics Challenge!
Participants were given the task to build robots from scratch in their teams. As part of the CSR-initiative, they taught children from less-privileged backgrounds how to use the robots. The Robotics Challenge! encouraged teams to tap on their creativity to complete a series of challenges which became resources for each individual robot to manoeuvre through.
This engaging activity introduced a fresh experience on how technology can be seamlessly incorporated into teambuilding
It was definitely a fruitful programme which we look forward to sharing with more of our clients and beneficiaries.
For more details, email us at info@FOCUSadventure.com or call us at 6278 6560