MOE SAILING EXPEDITION FROM 14 TO 16 OCTOBER 2019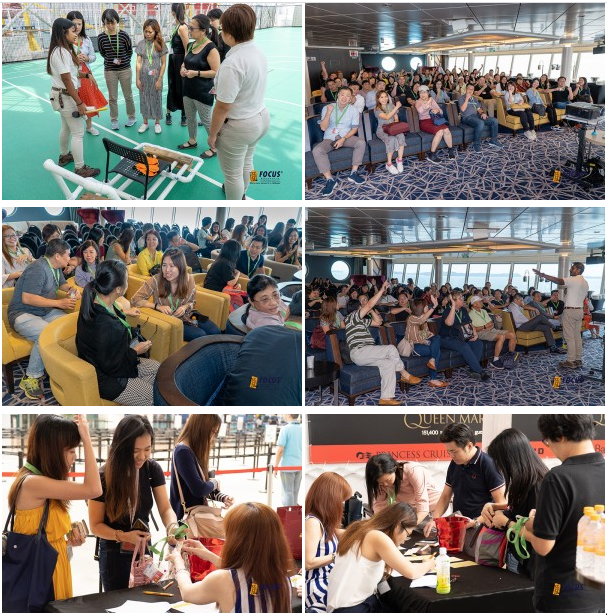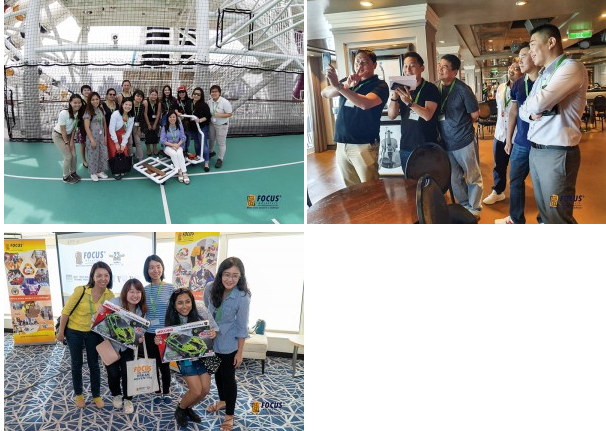 Our Clients Day 2019 was a HUGE success with about hundred of our clients turning up on the day to give us the support!
This year the Clients' Day was at Dream Cruises and it was a great adventure onboard the beautiful Dream Cruises ship.

Participants started off with a welcome speech from Dream Cruises where new offerings were shared with attendees together with some really great promotions that could only be heard for those behind the closed doors!

Right after, the attendees started off their adventure by mixing into teams and meeting new people to go around the Dream Cruises ship to do the various activities. They did a rotation of The XR Challenge!, The Xcape Room!, The Mobile Adventure programme! And The Race Kart Challenge!

The attendees solved puzzles, wore the Oculus Go VR headset to diffuse a bomb and put random pipes together to form an almost legit F1 Car!
Just before the day ended they were brought into a beautiful top deck where they had almost 360 view and had great tea together with the opportunity to network with others. The day ended with lucky draw prizes both from Dream Cruises and FOCUS Adventure!

The participants left the ship with a heavy heart as it ended too soon, but a big smile!
We would like to thank all our clients who attended this Clients' Day and making it a success! This day was for you and we look forward to having you with us for more exciting Clients' Day!

Let us know what you would like us to do for our next Clients' Day! Drop us a feedback at info@FOCUSAdventure.com!