THE GRACIOUS GIVING CHALLENGE!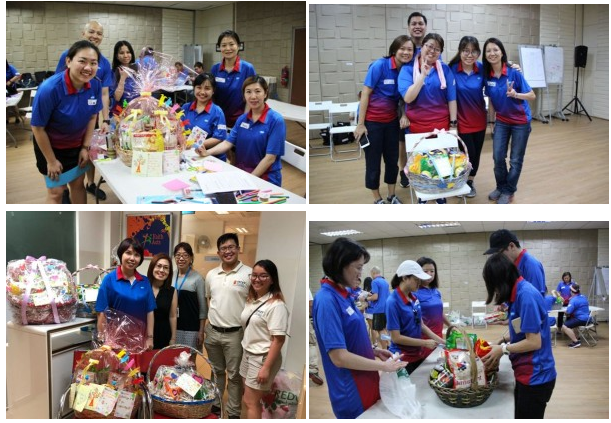 On the 4th of May 2018, FOCUS Adventure conducted our very first The Gracious Giving Challenge! at our FOCUS Adventure Learning Facility in Sentosa. This is one of our new Corporate Social Responsibility (CSR) programme and the selected beneficiaries were FaithActs and Beyond Social Services.
Customised to the client's requirements, there were two parts to the programme. It started with the teams in a high energy and competitive mindset. Participants were split into teams and engaged in friendly competition between groups in The Incredible Sentosa Race!, and ended off with the purchasing of groceries at Giant supermarket in Vivocity. Teams had to leverage on their individual member's strengths to overcome the different challenges faced.
Midway through the programme, it was revealed to the participants that this was not only a teambuilding programme, but there was also an element of giving back to society and helping the less fortunate.
Backed by this greater purpose, participants started working together as a collective unit rather than as individual teams, exhibiting unity and sincerity as an organisation. After ensuring that majority of the items on the grocery list was purchased, participants moved on to the second portion of the programme, The Gracious Giving Challenge! With the grocery items bought earlier in the day, the participants packaged them into hampers for the respective organizations, not forgetting to add a touch of their creative flair into the design and aesthetics of the hampers.
Despite a full day of physically demanding and mentally draining activities, the participants expressed gratitude and fulfilment towards being able to create a positive impact in someone else's