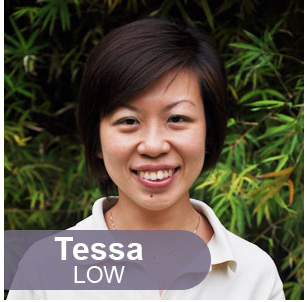 What our clients say about Tessa LOW!
Thank you for the seamless arrangement the offsite/ team building was a huge success. Team hated and wanted to fire me when doing the pyramid but loved me even more after they conquered the challenge individually and collectively. My chief is immensely grateful now that this leadership team is tightly bonded. Timothy is equally amazing and my team had a lot of fun! And Tessa you and Tim are my rock stars! Thank you! Contact person can make or break the event you rock it.
-Dana TENG, SAP
Dear Tessa, I would like to say a Big Thank to yoiu and the FOCUS Adventure TEAM for organising such wonderful activities. The teambuilding activities were well managed and we had a lots of fun. Your TEAM had really done a great job. Keep up the good work!
-Shirley, SMU
Tessa is a very efficient person I ever worked. What a great company you guys are! I am so happy working with you all. Thanks again and look forward to working with your in the future.
-Carrie, CHEP
Thank you for accommodating to our requests to customise The Sandcastle Challenge! so that it fits our teambuilding objectives! Tessa was absolutely helpful and we all enjoyed ourselves! Thank you!
-Shirley Bai, Administrator, Credit Suisse Group
Tessa was not only accommodating but she also anticipate to provide me 3 options. She was able to attend my request in a limited time. She is for sure a big asset to FOCUS Adventure. We'll try to enquire again for our next year's activity as she have recommended Bintan for us within our budget. However, I hope our budget will increase for next year so that we will be able to have 3D2N activity.
-Maricel Cantero, Damen Shipyards Singapore Pte Ltd
Hi Tessa, thanks for the great effort and hard-work displayed by your Team. Great Job! It is really fun and engaging. The participants enjoyed a lot and the Teambuilding programme was well-received too. Once again, thank you very much!
-Florence Teo, SATS Ltd
We just wanted to say thank you for all your hard work and support you provided in organising our 2014 team building programme. From the feedback we've received from colleagues, it seems a most enjoyable day was had by all. Tessa, thanks to you for all the help and information you provided in the run up to the programme, and for making yourself so available to answer our queries throughout. We look forward to working with you again in the future.
-Lucy Cromwell, Sales Support, Schroder Investment Management (Singapore) Ltd
Thanks Tessa, for your prompt responses, your accommodation to our numerous requests and the last minute contact for the bus.
-Joanne Tan, Senior Executive, Watsons Personal Care Store Pte Ltd
Hi Tessa, We'd like to say a BIG THANK YOU to FOCUS Adventures for a wonderful programme yesterday. The participants enjoyed themselves and felt that the programme was just right with the morning Geo-caching and afternoon indoor teambuilding activities. Definitely appreciated the flexibility of the facilitator who switched the morning and afternoon programme according to the weather forecast. The participants enjoyed themselves getting a bit of sun and having the opportunity to "tour" Sentosa as well. The indoor segments were great as well and the facilitator did a good job in bringing out SPRING's ENTP core values and linking it back to workplace context.
-LIM Hui Ying, Manager, SPRING Singapore
Prompt response from Tessa as I was the main organiser.
-Brenda Tung, Principal Employability Coach, E2I
Hi Tessa,
Just wanted to say a big thank you for being a key factor in making our retreat a success. We'd like to also thank you for all the minor details that we have on so many occasions addressed and needed your help to deal with. Thanks for the patience! With the detailed planning and conscious revisions, we received an overall positive sentiment. Everyone parted happy, with good reviews.
Fabian, you were a fantastic Facilitator! Thank you for your time and dedication in helping us, despite the unique requirements and requests along the way.
Big thanks, again 🙂
-Nurul Maideen, Senior Client Relations Executive, Brandtology
Hi Tessa,
we have great fun yesterday contributed by the big portion of food and fantastic weather and of couse excellent Facilitator Teams.
We thank you guys for these excellent jobs. WELL DONE!
-Elaine Lai, Staff, Horizon Singapore Terminals Pte Ltd
Hi Tessa,
Please allow me to thank you and your Team, ANDRE, JOHN, T K & FADIL, for making our event a success. Objectives of Teambuilding bonding activities in relevance to Korn/Ferrys core values aligning all the business lines were met. Everyone had a fun time Teambuilding, learning & bonding and for me, it was a relief everything went smoothly 🙂 -Lynda Chu, Staff, KORN/FERRY INTERNATIONAL
Everything from logistics to food is well organized.
-Wendy Lye, Sales staff, SAP
Tessa has been a great help with logistics and programme flow, so much appreciation to Fabian and Tessa for everything. Fabian was effective and able to communicate well in what he would like us to take away on.Overall, it was a success for our Team-building. Thank you.
-Phua Chen Chen, Senior Financial Analyst, Pfizer
Hi Tessa,
I would like to thank you both and your Team for Facilitating such a fantastic and fun day for Volvo and I would say you guys are really good at what you do! I'm sure the experience will be the topic of the week and soon everyone will be bugging me for the video! The event went very smoothly and thanks for keeping the programme timings close to schedule as well as accommodating to our many requests and the surprises at the end of the day. Though everyone is aching and tired today back at work, they have all positive feedback on the programme and are glad to have taken the time off their busy schedule for this event. We have definitely achieved our objectives from the event! The dinner was good but some of the bbq food for the first round was not very cooked (squid).
-Zann Lee, Marketing Executive, Wearnes Automotive Pte. Ltd
We had a wonderful Team building session which really set the right tone, energy and mood for the rest of the trip. Much thanks and kudos to Dean and Team.
-Selina Lai, Assistant Director, Standard Chartered
Thanks for great organisation of the event and accommodating to all the requests.
-Sheila Chua, Singtel
We want you to know that we are very pleased with the quality of service your company has provided. We sincerely appreciate your responsiveness and the way you conduct business. I'd like to compliment Dean and his team for the excellent work. They have certainly engaged the staff well and we had a wonderful team building session. We certainly have achieved one of our objectives of building better bonding among us.The photos and the video are a wonderful final touch to this workshop and we enjoyed ourselves tremendously watching our colleagues "at play"!Thank you so much for the great job and congratulations for having such a wonderful team. We look forward to working with you for years to come.
-June Ong, Bridge Mobile
Hello Tessa, Strang and Team, I had gotten good feedback from the PHO Management Team. They had enjoyed themselves very much. Some feedback – professionally done, activities are not too strenuous, good mix of get-to-know-each-other and teambuilding games, likes the time taken for reflection of the games played. Thanks a lot and keep it up!
-Loh Wai Yee, HP
Tessa, Thanks for your effort in organizing the recent Teambuilding for EAC II. It was very successful. The reviews are encouraging and positive. We look forward to working with FOCUS in the near future
-Margaret Chua, EAC (Regional Food and Beverage)
On behalf of HSA, I would like to thank FOCUS Adventure for making the Teambuilding programme a success right from the beginning. All those whom I've met had positive things to say about the programme. Please also convey our thanks to everyone else in the FOCUS team who made this event a success for us all. Thank you.
– Muhammad Fareez Bin Yahya, Health Sciences Authority
Good job! I enjoyed myself and brought back with me the following meaningful insights: 1. Never assume. 2. Think & do is much better than do & think. 3. Spare a thought for others in my team – don't be selfish.
– Mary Aw, Hong Leong
New and great learning experience!
-Hong Leong
On behalf of Corporate Services Division (HPB), I would like to thank you and your colleagues (Chew, Andrew and Jeffrey) for facilitating the team-builidng session. Judging from all the laughters, I'm sure everyone (including myself) enjoyed themselves very much!
– Lynn NG, Health Promotion Board
Everybody enjoyed the day's activities, the Team Challenge Pyramid was a big challenge indeed. Nevertheless, we all made it and it was a great achievement. The organization of the teambuilding programme was well planned and Chew, our facilitator, was great. Also the other instructors on the Team Challenge Pyramid helped us along and we felt fully secured and safe throughout. Everybody made it sound and safe. The jetski safari activity was really thrilling! Plus, the accomodation provided was also good. I am sure, if budget allows, we look forward to having another progromme next year and we will definitely approach you to see what we can organize. Once again, a big THANK YOU from the Corporate Services of Bayer (South East Asia) Pte Ltd
– Fabrice Donnez , Bayer (South East Asia) Pte Ltd
We had a great time! Thanks.
– Liling Lim, Research In Motion
Well done to the facilitators, Ive really enjoyed myself there
– Pfizer
Excellent Learning with Fun
– Zafar Mehmood, Bayer
Good activities and link to working condition
– Rosalina Sutadi, Bayer
The programme met my expectations, ie to get energised, get to know colleagues, strengthen bond, and promote culture of inclusiveness and continuous improvement. Would be good to have it once a year to reinforce.
– Anthony Chan, Pfizer
This course helped me a lot. As a new comer at pfizer it helped me a lot to mingle with cross divisional colleagues and utilize the valuable lessons learned through group tasks. Focus Adventure formulated the goal in a right and effective way. Thank you very much.
– Sadhisan.e.k, PFIZER
Thanks for the arrangement. It looks good.Tthe comments have positive.Thanks for hosting such a successful and enjoyable progromme.
– Annie, Singapore Polytechnic
The team had good feedback on FOCUS Adventure's services for the team activity they did last Friday 12th September. Thanks again for all your help and support and we'll definitely keep you in mind for other upcoming programmes.
– Stacy Pereira, Global Travel Meetings and progrommes
We would like to put in record our appreciation for your fantastic organization of the activities for our Staff Outing on Friday, 29 August 2008. We received positive feedback from most of our colleagues. Facing reality, there are always a few negative participants. We are not perturb by it because that is the real world. Almost all had great fun and truly enjoyed the activities despite the "childlike" games. The minority of approx 2% found the activities "childish", "silly", and commented "not enough outdoor activities". A heart-warming comment received was "I never had so much fun and laughed so hard for a very long time".We (the committee) as well as the management, are happy with the results. In the activities, you have cleverly integrated our core values and objectives i.e. team-building, leadership development, change management and innovation.Once again, we would like to say MANY THANKS!Looking forward to working with you again for our next outing.
– Catherina Chia, Social Recreation Committee
I would like to thank you and the team for putting up such great team-building games and adventure for us that the staff were willing to participate despite my initial apprehension. They enjoyed themselves very much and would like to have more of such activities in future. On top of that, their bond between one another also got closer. This was evident during dinner and today in the office.Thanks, once again.I look forward to working with you again.
– Cindy, Fermat
Truly amazing time we had with FOCUS!! The impact of the teambuilding activities we did was much better than expected!! Who would have thought that by climbing 10 meter poles at the risk of life and limb and only with a harness between you and terra firma would produce such togetherness, but it did!! Thank you FOCUS, that day marked a significant change for our orgainzations culture and environment!
– MUNDI
A big big big thank you to you and your team for putting together a fantastic team building experience for us! Everyone enjoyed themselves tremendously and learnt a lot. Most importantly, we achieved our main objective of building up team spirit and a bond among the team! We are already looking forward to next year's team building! J You guys have set the bench mark so high, next year's one will have to be more exciting and more challenging!!
– Melissa, mundipharma